Board of Visitors
Statement of Purpose
The Board of Visitors supports and advances the mission of the Graduate School of Education and Psychology (GSEP) and Pepperdine University. As ambassadors for GSEP, board members serve as advisors to the dean and faculty, introduce leaders in the educational, mental health and business community to Pepperdine, and assist with public relations on a national and global level. Members of the board contribute considerable personal and professional talents, contacts, and resources that are invaluable to the advancement of GSEP.
Board Directory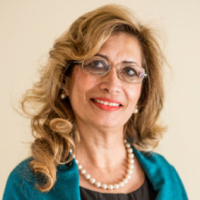 Dr. Yolanda Aguerrebere
Dr. Aguerrebere graduated with a Master of Science in School Management and Administrationfrom GSEP in 1983, and earned her Doctor of Education in Organizational Leadership from GSEP in 2009. She retired in 2010, after 35 years of service; she spent 24 years with the Los Angeles Unified School District and 11 years with the El Rancho Unified School District.
Dr. Aguerrebere has been a teacher, instructional advisor, elementary and secondary principal, mentor, consultant, researcher, and international speaker. Dr. Aguerrebere resides in Placentia, California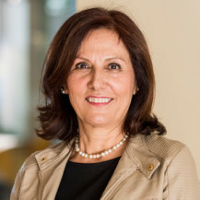 Dr. Fereshteh Amin
Dr. Amin received her BS in statistics from Shiraz University and graduated with an MBA in 1993 from Industrial Management Institute in Tehran. Prior to her move to the US, Dr. Amin was an organizational development consultant at the Industrial Management Institute, and an academic editor at the University Publishing Center, both in Tehran. She earned her Doctorate in Education in Organizational Leadership from Pepperdine University in 2006.
Since 2006, Dr. Amin has been the principal of Amin Leadership Center, a leadership development training and coaching organization focused on multicultural leadership. She has published several scholarly articles on multicultural leadership. Her dissertation was published in Germany, and translated and published in Iran. She lives in Los Angeles.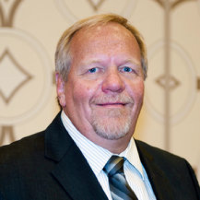 Dr. Randy Clark
Dr. Clark earned his Doctor of Education in Organization Leadership degree from GSEP in 2005, and was formerly an adjunct faculty member at the Graziadio School of Business Management.
He has served as CEO of various produce and agriculture companies, and is currently on the board of a public company, as well as advising and consulting for a number of other entities. Dr. Clark is also on the Pepperdine Alumni Leadership Council. Dr. Clark lives in Spokane, WA.
Dr. James B. Douglass
Dr. Douglass received his Doctorate in Applied Statistics and Research Design from Michigan State University, has completed multiple courses of study in Oxford, and is passionate about providing mental health services to the underserved. He is an experienced financial consultant, currently serving as Second Vice President at Morgan Stanley Smith Barney.
Ms. Carolyn M. Harrison
Ms. Harrison received her bachelor's degree from USC and her Executive MBA from Pepperdine's Graziadio Business School. She currently is a student in the Doctor of Education in Organizational Leadership program at GSEP, and currently invests and manages residential real estate through Harrison Property Acquisition and Management Company.
For 18 years, Ms. Harrison served as administrator of the Law Offices of John Scott Matthew. Passionate about literacy and education, Ms.Harrison has been a volunteer reading instructor at Cheremoya Elementary School in Hollywood for several years. In addition, she serves on the Board of Trustees at the College of Saint Mary Magdalen in New Hampshire.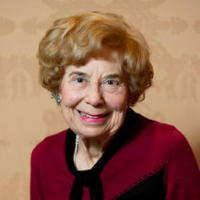 Dr. Rosalyn S. Heyman
Dr. Heyman was honored by GSEP with an honorary doctorate of laws in 2008. Her career in education was long and distinguished, and included positions as a counselor, department chair, budget consultant, business education and English teacher, assistant principal and principal.
Dr. Heyman retired from her position with the Los Angeles Unified School District as assistant superintendent of secondary education in 1990. She lives in Woodland Hills, California.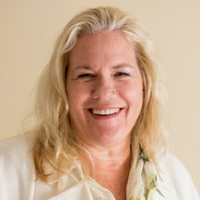 Dr. Karen Khaleghi
Dr. Khaleghi graduated from Cal State Fullerton earning her BA in 1980 and both her MA and Ph.D. in Clinical Psychology in 1996 from the California Graduate institute. She wrote her dissertation on personality characteristics of alcoholics. She is also the co-author of The Anatomy of Addiction.
In 1989 Dr. Khaleghi co-founded Creative Care Malibu with her husband Dr. Morteza Khaleghi, providing a warm genuine atmosphere for addicts to successfully find refuge and support with their addictions. Dr. Khaleghi currently works as a renowned Marriage, Family & Child Counselor. She has been featured on prime time and local news shows including Dr. Phil, KCAL 9, The Rick i Lake Show, The Today Show and many others. Dr. Karen Khaleghi lives in the Pacific Palisades with her loving husband and children.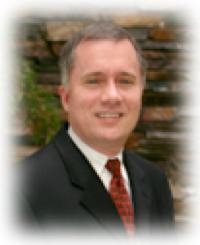 Dr. Rick Martin
Rick Martin has been Vice President of Patient Care Services and Chief Nursing Officer at Hoag Hospital since 1992. He previously served as Assistant Vice President of Specialty Care for Hoag Hospital. Prior to joining Hoag Hospital, Mr. Martin was Assistant Vice President of Patient Care Services at HCA Lewis-Gale Hospital in Salem, Virginia. Mr.
Martin was appointed to the Scott Commission and also serves on the VHA National Nursing Leadership Council, the Orange County Nurse Executive Council, and on the Advisory Board for Nurseweek. At California State University, Long Beach, Mr. Martin is on the Advisory Board and Adjunct Faculty for the School of Nursing.
Mr. Martin participates in: American College of Healthcare Executives, Association of California Nurse Leaders, American Organization of Nurse Executives, National League of Nurses, American Society for Quality and Leadership Tomorrow and the Share Our Selves Clinic.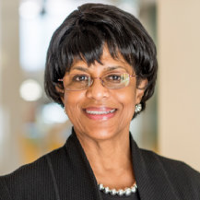 Dr. Claudette McLinn
Dr. McLinn received a master of science degree from GSEP in 1983, and a Doctor of Education in Organizational Leadership degree from GSEP in 2006. She is executive director of the Center for the Study of Multicultural Children's Literature, an organization which advocates for multicultural children's literature. She is a life member of the American Library Associations and has chaired and served on many prestigious book award committees in the organization.
Dr. McLinn has been a teacher, school librarian, district supervisor of ESEA Title V Library Services, and field administrator for elementary and secondary school libraries in the Los Angeles Unified School District. She retired from Los Angeles Unified School District in 2011. Dr. McLinn lives in Simi Valley, California.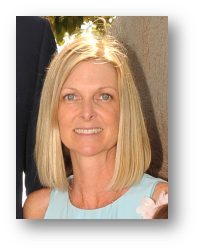 Mrs. Mariellen Pepperdine Ostwald
Mariellen Pepperdine Ostwald graduated from Seaver College in 2000, with a bachelor's degree in liberal arts and a minor in psychology. She earned a master's degree in education with a teaching credential from GSEP in 2001. She taught at Woodland Hills Elementary (LAUSD) to a combination of general and special education students.
She has a passion for many areas of education, including the field of special education. Since having her own special needs child, she has educated herself and other parents of special needs children of their legal rights within the educational system. She advocates for these children as needed.
She currently resides in Atlanta, Georgia, with her loving husband and two amazing daughters. She is an active volunteer at her local church as well as her children's schools. She enjoys tennis in her spare time. Mariellen is blessed and humbled to be the granddaughter of the founder of Pepperdine University, George Pepperdine.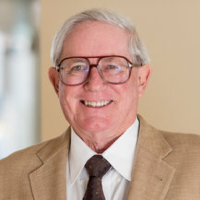 Dr. Michael O'Sullivan
Dr. O'Sullivan graduated from the Master of Arts in Administration program at GSEP in 1974, and the Doctor of Education in Institutional Management program at GSEP in 1987. He retired from the Los Angeles Unified School District after 44 years of service.
Dr. O'Sullivan spent six years as president of the Associated Administrators of Los Angeles, serving nearly 3,000 administrators in contract negotiation and related matters. Dr. O'Sullivan remains a part-time field representative for the union.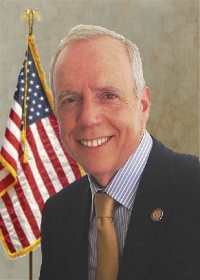 Dr. Richard Sherman
Dr. Sherman is a clinical psychologist who has been active in organizations serving psychologists and the consumer for many years. He served on the California Board of Psychology for five years (2007-2012), the last two as its president. He is also a past president of the California Psychological Association and the Los Angeles County Psychological Association.
Dr. Sherman has a small private practice, and has consulted with various corporations and their staff. He is an author and an occasional radio contributor. He is also active in local and national political grassroots organizations.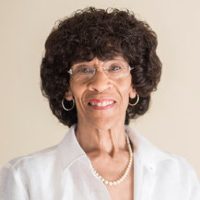 Dr. Earnestine Thomas-Robertson
Dr. Thomas-Robertson is an alumna of George Pepperdine College and of GSEP's Doctor of Education in Institutional Management program, for which she wrote her dissertation on "Globalizing in Community College Curricula."
Dr. Thomas-Roberston is the president of the Los Angeles-Lusaka Sister City Committee, vice president of business relations for Born Ready Industries, Inc., and dean emeritus of Los Angeles Southwest College.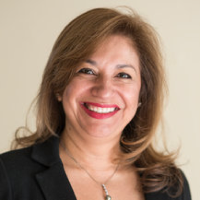 Dr. Betty Uribe
Dr. Uribe currently serves as the Executive Vice President at California Bank & Trust (CB&T) where she leads the Business and Personal Banking Division. She teaches a leadership program at the University of Southern California for Latino youth, and serves as an advisory board member for the Anna Maria Arias Foundation.
Dr. Uribe is President of the Hispanic Outreach Taskforce in South-East Los Angeles; the International Delegate for the Colombian-American Chamber (Washington, D.C.), a member of the California Hispanic Chamber and Greater Los Angeles Latino Chamber, as well as an Advisory Board Member for both Junior Achievement of Orange Country and Next Step Asia Leadership Training Corporation. She is also a business columnist for Latina Style Magazine.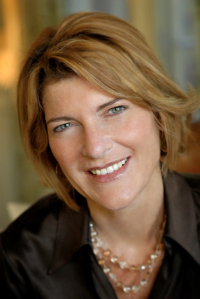 Dr. Marilyn Wright
Dr Marilyn Wright attended BYU-Hawaii before transferring to UCLA where she graduated with a degree in psychology. Dr. Wright received both her Master's and Doctoral degrees from Pepperdine University as well as completing a two-year Psychology residency at Berkshire Medical Center in Massachusetts. For almost 20 years, Marilyn was on the Adjunct Faculty of Pepperdine and she has served on the GSEP Board of Visitors for 10 years, since its inception. In 2005, Dr. Wright was honored with Pepperdine's Distinguished Alumna of the Year Award. In 2008, The California Psychological Association awarded Dr. Wright with The Silver Psi Award.
Dr. Wright was in private practice from 1998 - 2008 in Pasadena as well as on medical staff at two leading psychiatric hospitals in the area. She is past-President of the San Gabriel Valley Psychological Association and for 11 years, Marilyn was the Director of the Los Angeles Area Chapter of AMCAP – The Association of Mormon Counselors and Psychotherapists. She currently serves on the editorial Board of the Journal "Issues in Religion and Psychotherapy".
In 2008, after 42 years of holding out for "Mr Wright", he finally came along, and shortly thereafter, she married and moved to the East Bay. She currently resides in the Moraga, and enjoys navigating the wonderful world of 6 grown children and 20 grandchildren (and still counting), and has a private practice in Moraga and Walnut Creek.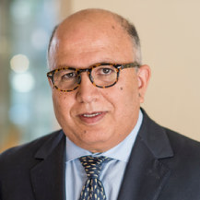 Dr. Farshid Zanjani
Director, Samoshim Company Fashid Zanjani received a bachelor's degree in chemical engineering from Shariff University of Technology in Iran, a master's degree in chemical engineering (process control) from the University of Wales in the United Kingdom, and an EdD in organizational leadership from GSEP. A businessman, he has served as a teacher, consultant, and chemical engineer in different industries. He is one of the founders of a private university in Iran.
Emeritus Board of Visitors Members:
Dr. Susan Rice (founding board chairperson)
Mrs. Allie Tegner
Dr. Ziegfred and Mrs. Wendie Young