Give Today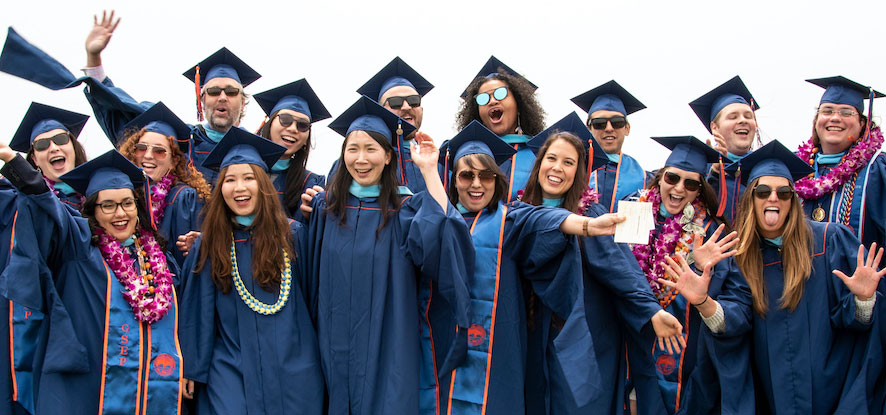 The Path to Preeminence
To mark this momentous anniversary, GSEP is embarking on an ambitious and strategically focused plan for preeminence. This concentrated effort will secure private investments for key priorities and areas that will elevate GSEP to being a preeminent brand in higher education. We will be focused on three areas of growth: student success, faculty excellence, and innovative programs. Each priority will have a significant impact on the future success of GSEP with regard to our reputation, rankings, and impact within our fields of study. We look forward to partnering with our amazing GSEP community to meet these goals.
Ways you can make an impact today:
Make a gift, of any size, and help us unlock $500,000! Every donation of $50 or more will receive a commemorative anniversary gift.
Join our Associate's Program - When you make a gift of $1,000 or more annually, you join our leadership giving program where you have the opportunity to be an invaluable partner in advancing graduate education.
Invest in the Future - By creating or contributing to an endowment you are providing essential funding, in perpetuity, to the people, programs, and/or places that will shape GSEP now and in the future. To learn more about endowments contact Laura at Laura.Galloway@pepperdine.edu or 310-258-2880.
Leave a legacy with a lasting impact - Work with our team of planned giving professionals and make a gift that accomplishes your personal and philanthropic goals. Contact Laura at Laura.Galloway@pepperdine.edu or 310-258-2880.
Increase your Impact with Matching Gifts! Does your company match philanthropic donations towards Pepperdine? Check our database to see if your gift could qualify. If so, your impact could be doubled, even tripled! Let us know and we can help you with the paperwork.